lug here. I've been working on a mesh viewer for irrlicht (yes, I know there's like a gazillion different one).
But I'm focusing this one more on ease of use. The meshviewer example that comes with irrlicht annoys me. So, I'm rollin' my own version.
pic: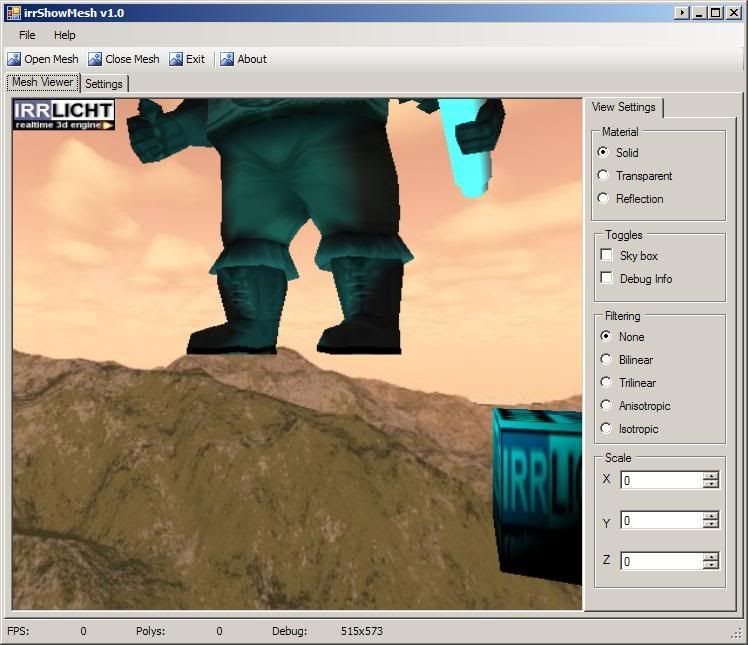 features:
- based on meshviewer example
- uses windows forms (vc++ .net) for GUI (requires .net 2.0 runtime)
- uses irrlicht .net (duh!)
- drag-and-drop mesh load
- coded in managed c++
- uses multiple threads (one for GUI and one for irrlicht)
- planned x64 (64-bit) native version as well as 32-bit
- planned to add OpenMP for multi-core support
Okay, it's an excuse to try out window forms/x64/multi-core programming...are you happy now?
More pics (sourceforge was down at the time):