Hi,
I just made an anime girl model. Some one may find it usefull. There are six animation in it. Idle, Bye, Run, Search, Suspect and Death. I have included two different format. FBX and X.
Updated:
Mediafire link :
http://www.mediafire.com/?t563rrrs3i5dads
I draw the texture in a hurry. Change it as you like
.
I have uploaded a swf file with all animation sequence on swfup.
http://www.swfup.com/view/5bg5
EDIT:
Uploaded by Ippokratis (Toon Shader).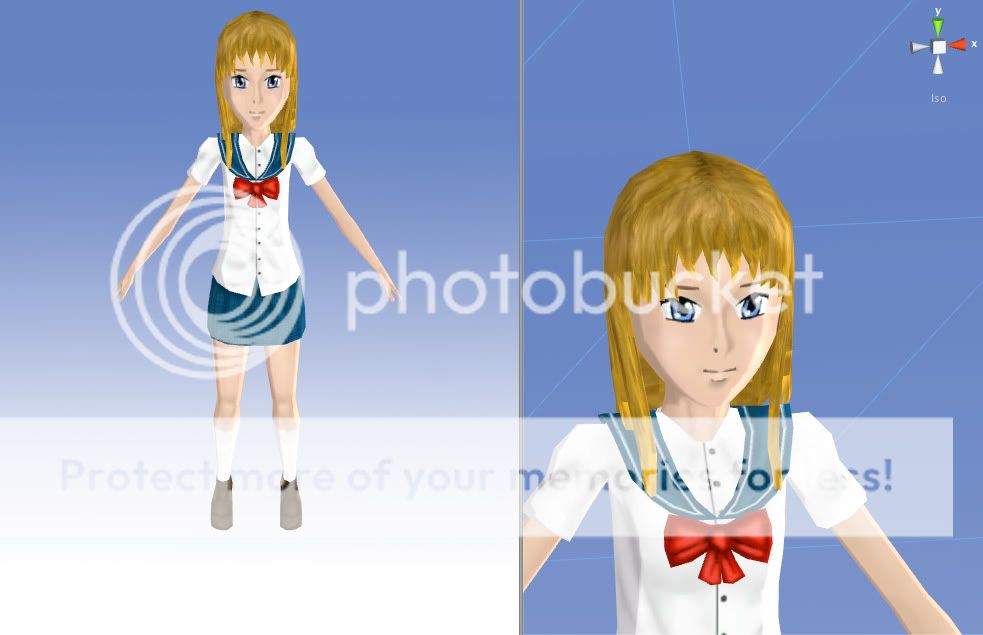 Regards